Spring Etiquette: The Trench Coat
General Style
53 Comments
Joshua Kissi: This strange seasonal transition to spring we're experiencing that feels more like winter is no excuse to embrace the warmer temperatures and wet climate. People often say they don't have garments suitable for these transition periods. Many items can fill this void, but a light trench coat is the centerpiece of this section of your wardrobe.
The redundancy of "classic" and "essential" throughout the blogosphere may have some of you shaking your heads at this point. The trench coat, however, is a piece worthy of such superlatives. The trench has weathered trends and fads and continues to be a staple in the closet of many men. With its military roots dating back to World War I, the trench evolved from a garment strictly worn by men to a unisex piece suitable for everyday wear. The trench became a fashionable piece after war veterans returned home and continued to wear the coat.
As children, who among us didn't have the urge to possess a trench coat to validate our cool persona or replicate a famous fictional character? I have memories of my old man in his olive drab trench coat that extended down to his shins, as the majority of traditional trench coats do. After years of popularity, the coat can easily be had in a variety of sizes, color, and fabrics, further solidifying itself as a mainstay in the wardrobes of both men and women for years to come.
People: Fellow blogger/friend Kadeem Johnson also known as K.John La Soul lends his expertise to collaborate with myself on this particular post. Although Travis and I are known for our knack of thrifting vintage pieces, we can openly admit the fact that Kadeem has a sharp eye for locating great vintage garments that fit his amalgamation of style.
Trench: The trench I'm wearing is a bit unconventional when compared to the traditional style, mostly because of the zip front closure and overall coat length.
Shoes: Not the first time you have seen this particular shoe collaboration between K-Swiss and Undftd. I wore the navy versions in the Jake Davis collaboration video. It's only appropriate to blast off the spring season with great casual footwear, which we will be touching on this further in a later post. I'm loving the details of the crepe front.
Neckerchief: The fellas over at Fine and Dandy just released their assortment of spring accessories, which range from hats to ties and everything else you would to spicing up your wardrobe in between. I picked up this nice floral print neckerchief from that assortment for $39.
Layering: I might be having a bit too much fun with layering right now, since it's not like winter layering, where the goal is warmth. Layering this time of year is more about playing with color blocking and different silhouettes.
Location: Union Square – New York City
Photos taken by Cleon Grey of AVEDER Outfit
—————————————————————-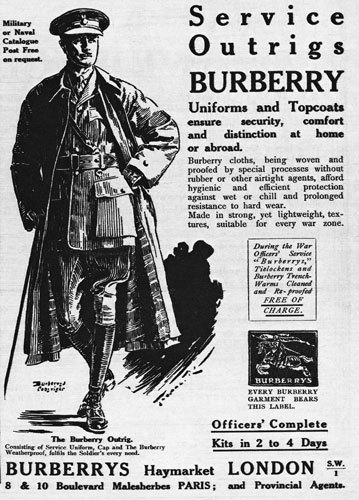 History: "The coat was created in 1901 when Burberry founder Thomas Burberry proposed the garment as the official raincoat for British Army officers. Once World War I rolled around, Burberry altered the jacket slightly to include a few new design features, such as epaulettes, d-rings and straps. Because the jacket was primarily worn by soldiers fighting in the trenches, the rain coat was eventually dubbed the 'trench coat." – Kate Menz